About our Agents
When you're an independent specialist in the residential market you need committed and dedicated sales agents who are willing to go the extra mile in finding the home that's right for you. Not surprisingly, those are the people who work for us – and for you. They're well schooled and highly informed professionals. They listen to what you want. They hear what you want. And, they take great pride in finding just what you want. Yes, we'll guide you to buy the home that's right for you in the best possible location, location, location.
Our extremely qualified and knowledgeable sales agents are waiting to assist you. Each of them know the neighborhoods, the schools and the homes which will provide the right match with your needs and wants. Our agents bring the skills of many professions to their work in real estate, from the Vice-Chairman emeritus of a major NYC ad agency, to an Editor-par-excellent, to the former Senior Vice President of a major international apparel company, to the expertise of a Marketing and Major Events Planner, to the bonafide skills of a Builder- Contractor. All of them possessing many, many years of servicing the Rockland County and Orange County real estate market.
We look forward to the the opportunity of making your dream of home ownership – in our beautiful, very special part of the world – an immediate reality! Our phone number is easy: 845-304-3344. Give us a call.
---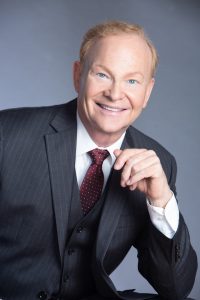 David Sanders 
Tel: tel: 845-304-3344
Fax: 845-358-4140
Email: david@sandershomes.com
David Sanders, President and Founder of Sanders Properties, with over two decades' experience in Rockland County riverfront real estate, holds the National Association of Realtors top designations: CRS – Cetified Residential Specialist, and GRI – Graduate of the Residential Institute. He's been for many years the top selling agent in the prestigious river villages of Snedens Landing, Grand View-on-Hudson, Piermont, etc. Additionally, he's consistently among the top 5 Rockland County selling agents, with an average sold price of $1,000,000.
David draws on his many years' experience in musical theater to communicate with buyers and sellers. He has a musician's timing and the creative insights of a director in matching people to homes. These skills also come keenly into play in striking win-win deals for his clients and customers. David was one of a select few real estate brokers who worked with the Clintons in their home search, upon leaving the White House. He sees every client as an opportunity to create good and lasting relationships, insuring that purchasers are getting the right home at the right price in the right location. This same principle applies to all of his selling clients, as well, securing the best sales price in a timely manner with little angst and anxiety.
David unwinds from the pressure cooker of residential real estate by tending his extensive garden. He's waiting to meet and work with you. His deft hand will lead you to a right and profitable transaction, always.
---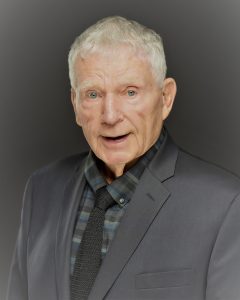 William McGivney
Tel: 845-304-0291 (cell-phone)
Fax: 845-358-4140
Email: bill(at)sandershomes(dotted)com
Bill is the past vice-chairman of one of Madison Avenue's landmark advertising agencies, WELLS RICH GREENE, which painted the Braniff planes a rainbow of colors, had the world singing I LOVE NY, and smoking the extra length B&H 100's cigarettes (gone are those days). After retiring he set up a marketing/advertising consulting business and new product development think tank, working with most of the major ad agencies on a host of different consumer and new high-tech products.
He entered the real estate business in 1995, and got his Buyer Agent accreditation, essentially working as a Buyer's Agent with his clients over the past 10 years. He's a 20 year Rockland County and Orange County resident and home owner with a wealth of knowledge on all aspects of the county, from the cultural to the scholastic. He's extremely adept at closing sales, insuring a minimum of buyer or seller angst. He'll help you locate the right workman when needed, or suggest the best route to and from the many towns in Rockland .
He's an agent you can trust.